Polyvinyl coated leather is made of fabric leather backing, with a foam layer, the skin layer, and then plastic base surface coating.
Polyvinyl coated leather material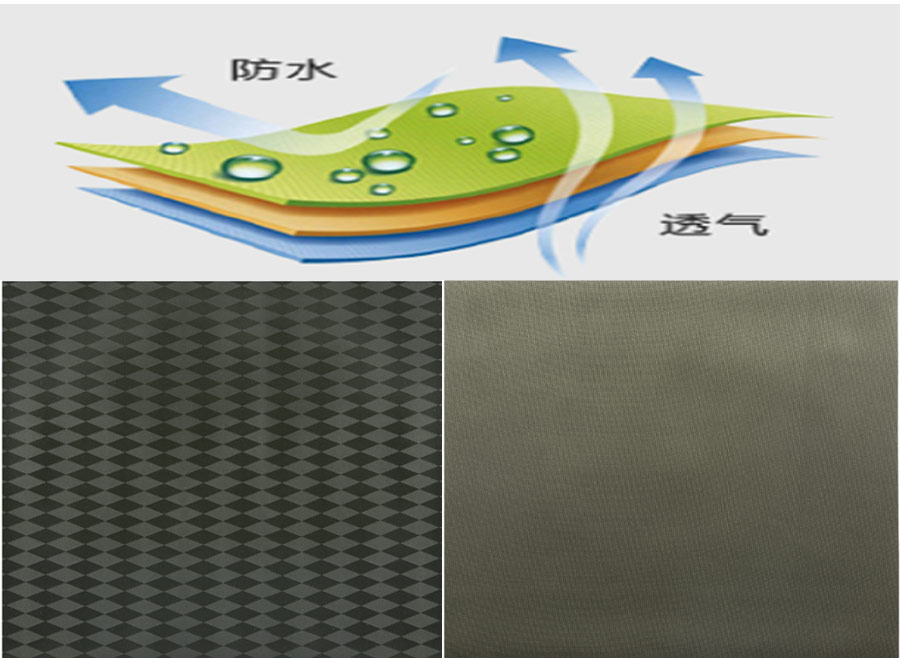 It's synthetic leather, we used a variety color of fabrics as basic material, then combined PVC coated in together and embossed or printed in surface to be finished artificial leather. The basic material color we can offer: white, green, blue, grey, etc, a Surface pattern we can offer different types of camouflage, embossed or customized patterns, etc.
Polyvinyl coated leather production technology
①calender to produce PVC film→②basic fabric processing→③laminating machine production between PVC film and basic fabrics→④subsequent processing conclude pattern or printing or cutting
PVC coated fabric leather is soft, surface pattern is similar to leather, and the different patterns will have a different touch for everyone; Longer life and easy to be processed in production, so it becomes more popular in the market in these years.
Polyvinyl coated leather application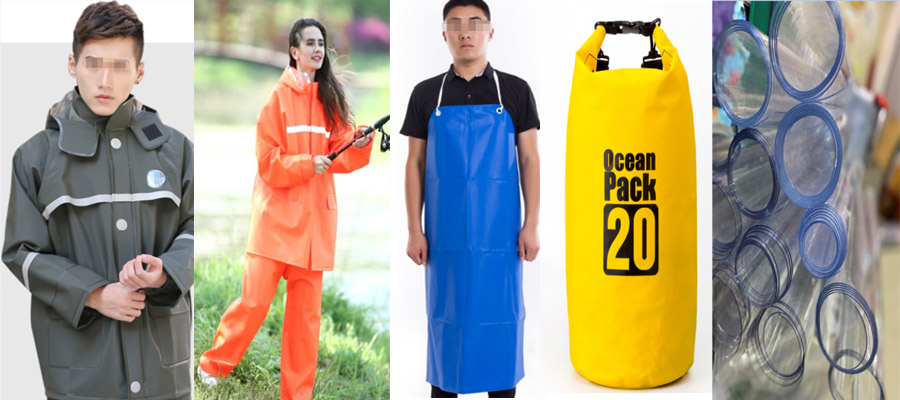 Rainwear, Fishing Wader, Drifting bags, Apron, Tarpaulin, etc.
Advantages of polyvinyl coated leather

100% Waterproof, comfortable, and soft and cold resistance.
Material is soft, it is comfortable and breathable, life is long.
Waterproof and dustproof, Anti-abrasion and resistance
The difference between polyvinyl coated leather and traditional taffeta, oxford material?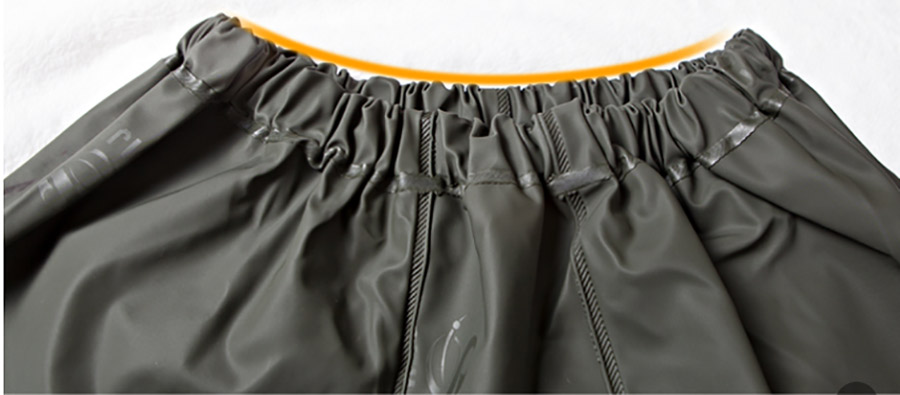 The difference for material technology: traditional taffeta and oxford material is finished through a calendar machine only, useless PVC, and it is thin, no tensile, easy to tear afterward. However, PVC coated fabric leather is finished by many processes during production, eco-friendly, strong tensile, and more waterproof.
The difference for produce rainwear: traditional taffeta and oxford material are produced by sewing machines, needlework is easy to leakage and aged in cold, rainy weather, life is normally 3-6months, not more than 1year will be aged and broken. However, PVC coated fabric leather is made by a high-frequency hot pressing machine. It isn't easy to leakage, simple and nice, life is more than 1year.
Future trend
We are trying to pick up high-quality fabric as basic material, from 250D to 500D, 1000D, from density 23*23 to 30*30 to reach strong tear strength; Printing is exploring more patterns for your choices. We are thinking about wearing a lighter, but more comfortable and longer life.

Tags: PVC coated fabric leather